Mise à jour : 2 septembre 2022
Introduction
Une affaire de plagiat qui oppose un jeune artiste luxembourgois et une artiste renommée siné-américaine fait le tour des médias luxembourgeois et internationaux depuis plusieurs semaines. Le 19 septembre prochain, la justice luxembourgeoise entendra les avocats de chaque partie dans le litige qui les oppose. «Le moment sera jouissif», a fait savoir maître Gaston Vogel, l'avocat de l'artiste luxembourgeois.
Comme je suis fasciné par l'évolution fulgurante de l'intelligence artificielle (AI), basée sur des réseaux neuronaux appliqués à l'apprentissage profond des machines, j'ai exploré un modèle AI récent spectaculaire qui permet de créer des images et oeuvres d'art à partir d'une description en langage naturelle. Il s'agit du modèle DALL-E2 présenté en avril 2022 par la société commerciale OpenAI.
Dans l'édition du 14 juillet 2022 du magazine renommé IEEE Spectrum, l'éditrice Eliza Strickland a publié une contribution intitulée DALL-E 2's Failures Are the Most Interesting Thing About It. Comme une image vaut mieux que qu'un long texte, je me permet d'illustrer les performances de ce modèle AI par deux oeuvres réalisées à la demande de l'IEEE.
L'image en haute résolution ci-dessous est le résultat de la requête soumise au modèle DALL-E2 avec la description "A Picasso-style painting of a parrot flipping pancakes".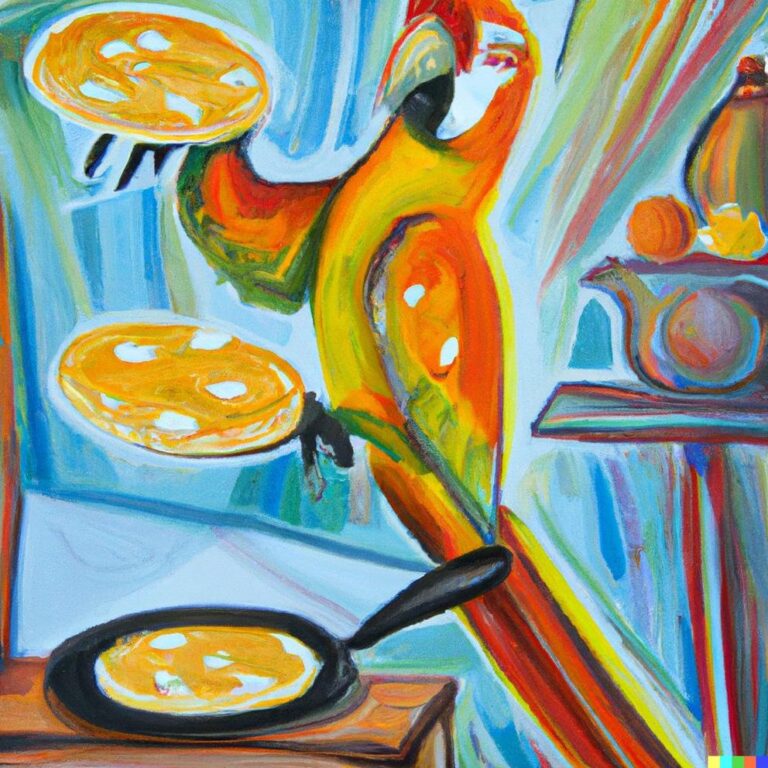 Le deuxième exemple avec la description "New Yorker-style cartoon of an unemployed panda realizing her job eating bamboo has been taken by a robot" est encore plus impressionnant.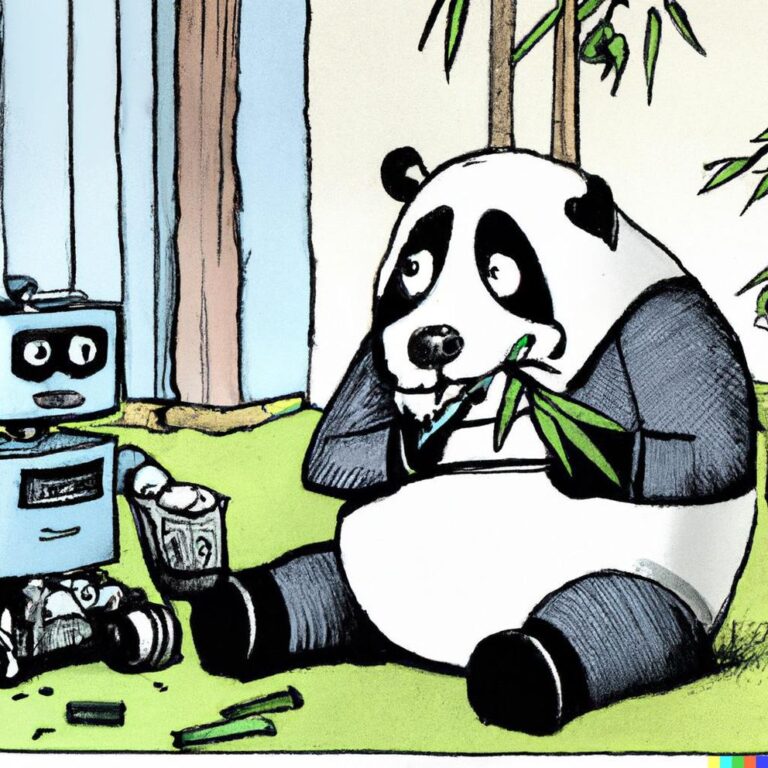 Création et exploitation du modèle DALL-E2
Le modèle neuronal DALL-E2 a été entraîné avec environ 650 millions d'images, extraites d'Internet et étiquetées avec une description du contenu. Le modèle n'est pas public et jusqu'à présent seulement quelques chercheurs sélectionnés ont eu accès pour l'évaluer. Mais OpenAI vient d'annoncer le 20 juillet 2022 qu'un million d'usagers, qui s'était inscrit sur une liste d'attente, sera invité dans les prochaines semaines pour tester une version beta publique.
Chaque usager aura un crédit d'accueil gratuit de 50 points pour générer 50 images et chaque mois 15 points gratuits supplémentaires seront ajoutés. En outre des crédits de 115 points pour créer 115 images peuvent être achetés pour 15 dollars. Les images générées peuvent être utilisées à des fins commerciales.
OpenAI a installé certaines barrières pour empêcher la création de contenus violents, racistes ou pornographiques. En outre il n'est pas possible de générer des visages humains réalistes.
Les répercussions de l'utilisation de cette technologie à grande échelle sur les agences de communication et sur des professions d'art visuel seront significatives et vont également toucher l'industrie afférente au Grand-Duché de Luxembourg. Il est probable que l'utilisation de ces images synthétiques soit à l'origine d'autres affaires de plagiat qui vont se plaider devant les tribunaux au Luxembourg. L'appréciation d'un plagiat sera encore plus difficile, car il faut démontrer que des images spécifiques à attribuer à un auteur particulier ont été utilisées pendant l'entraînement du modèle et sont à l'origine d'un trait particulier de l'image générée par l'AI. Je parie que maître Gaston Vogel va vivre d'autres moments jouissifs.
Modèle Imagen de Google
Google a présenté le 23 mai 2022 un modèle similaire, appelé Imagen, dans une publication de recherche sur ArXiv. On peut voir des exemples sur le site web Imagen. Contrairement à OpenAI, Google ne s'est pas encore prononcé au sujet de la commercialisation de son modèle, mais prétend que les performances de son modèle sont supérieures à celui d'OpenAI.
Mes images réalisées avec DALL-E mini
Comme je ne fais pas encore partie des usagers beta invités par OpenAI, je me suis limité à tester le modèle DALL-E mini, développé par Boris Dayma. Publié d'abord sur la plateforme AI communautaire géniale HuggingFace, le modèle public DALL-E mini, devenu viral, vient d'être transféré sur un site propre www.craiyon.com. Ce modèle n'a pas la résolution ni la performance de son tuteur, mais les résultats permettent d'apprécier le pouvoir de disruption de cette nouvelle technologie AI. Tout comme l'original, DALL-E mini ne créé pas de visages réalistes pour éviter des abus.
Lors de la soumission d'une description dans la barre de titre de l'application Craiyon, 16 images en faible résolution sont générées et les 9 meilleurs résultats sont affichés. La galerie ci-après présente quatre requêtes associées au nom de l'artiste Jingna Zhang. À vous de juger s'il s'agit de plagiats.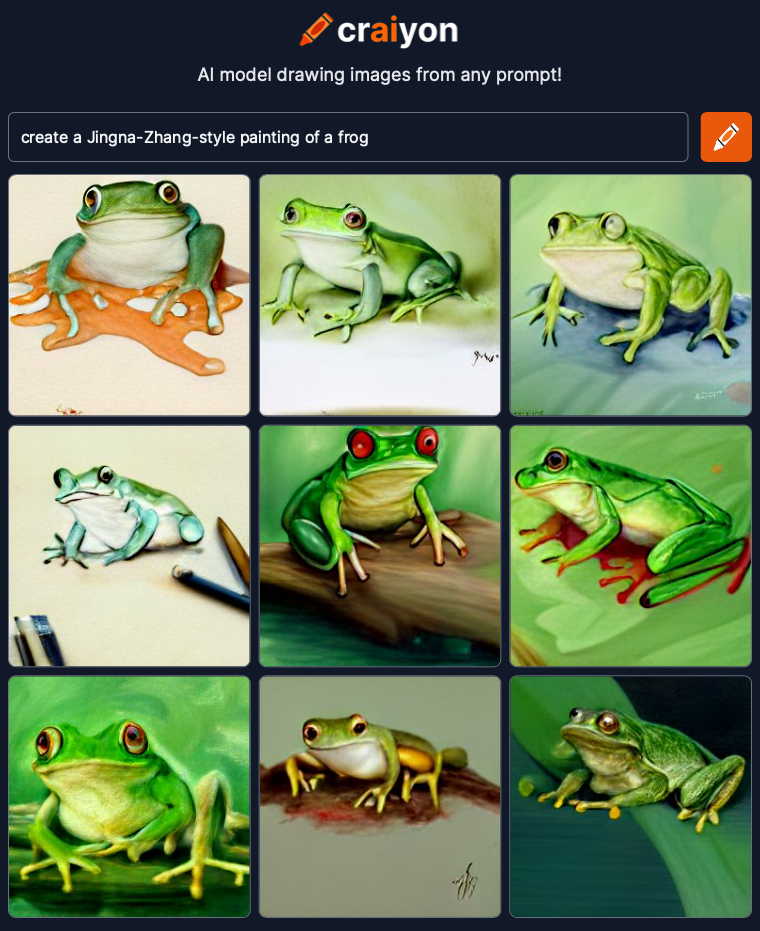 Testeur beta
Le 15 août 2022 OpenAI m'a informé que ma candidature pour participer aux tests de DALL-E2 a été acceptée.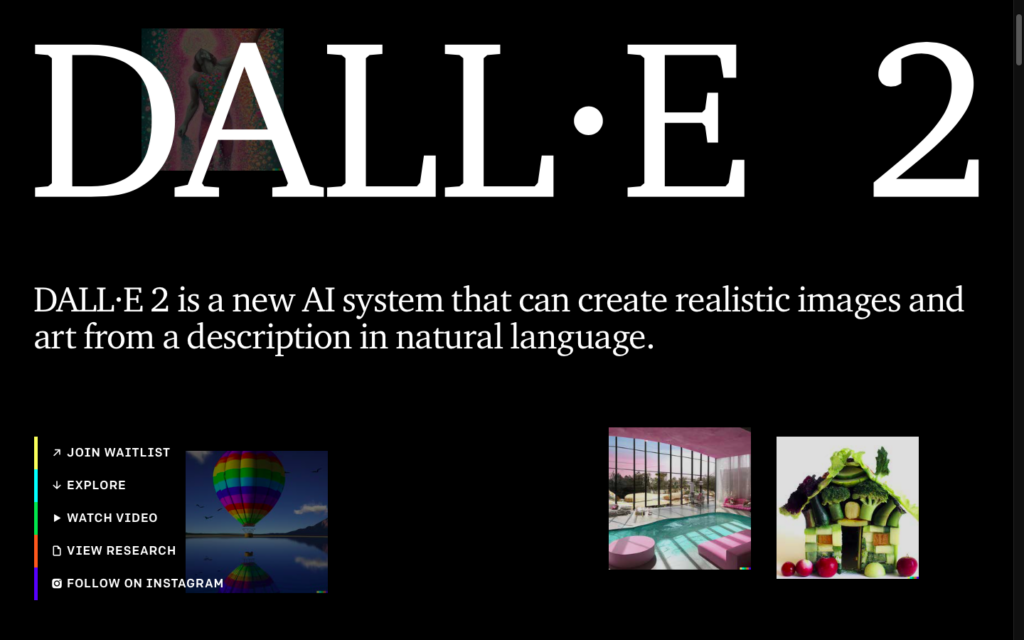 Je n'ai donc pas hésité à faire de suite les premiers essais. Le titre soumis pour la première image était "cartoon of an elephant and a giraffe riding a bicycle on the beach". J'ai saisi le texte "a painting of the ark Noe in the style of Renoir" pour créer la deuxième image. Parmi les quatre images générées avec la résolution 1024 x 1024 pixels pour chaque description, j'ai choisi les oeuvres d'art suivants qui me plaisent le mieux.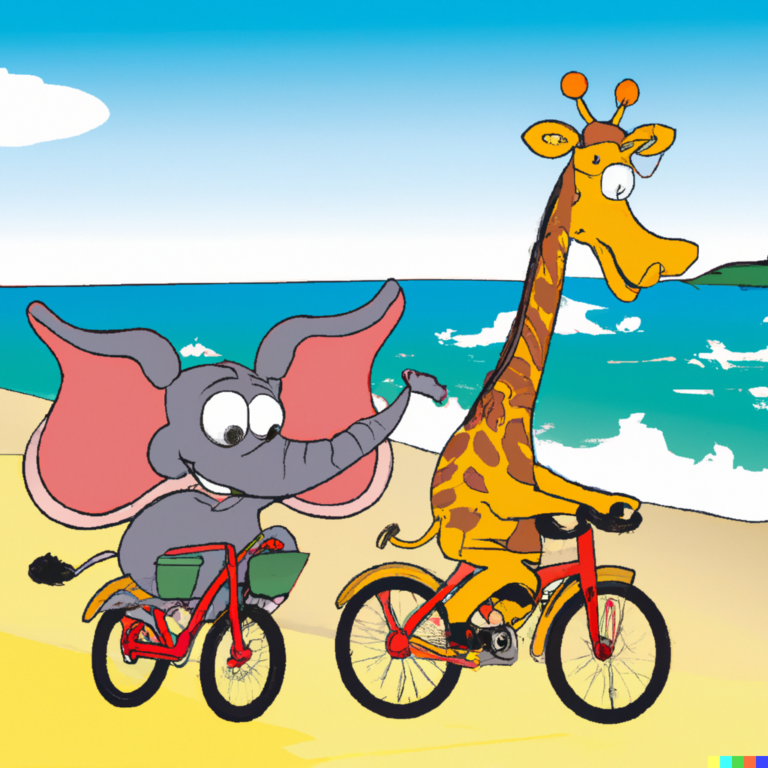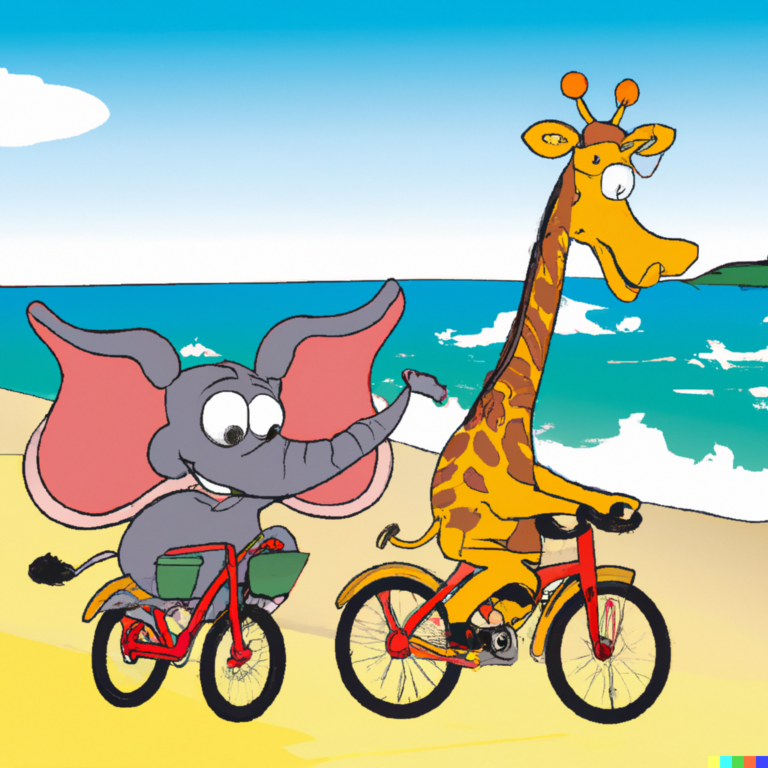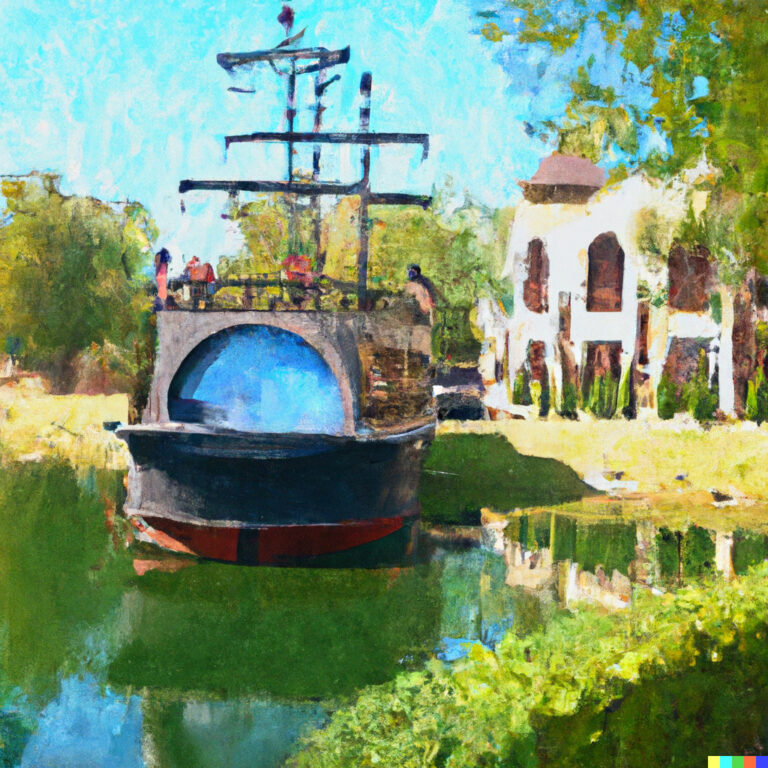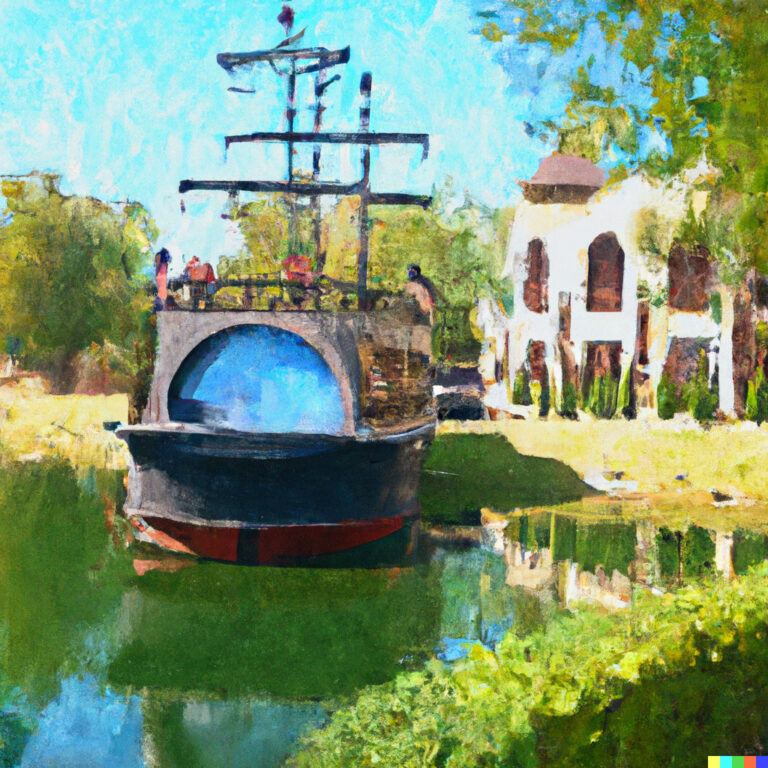 Je me propose de créer dorénavant au moins une image par jour et de les partager sur les réseaux sociaux. Le 16 août 2022 j'ai publié les neufs premières créations sur mon compte Instagram.
Bibliographie